Bringing Theory to Practice Workshop – Click Your Way to Inclusive Classrooms!
i<Clicker or similar polling systems are tools that instructors can use to effectively implement active learning in the classroom. Well designed questions can provide instructors with real-time feedback to highlight misconceptions, increase curiosity, and prompt student peer discussion.
Come and learn how to set-up the interactive polling system using i<Clicker. This session will include getting the instructor kit installed onto your computer, getting students set-up correctly the first week, best practices for question design and polling use, and general troubleshooting and Q&A.
Sessions will be facilitated by Jonathan Rodgers, Deb Pires, and Kristin Strong.
Bring your laptop and a flash drive. RSVP here and let us know if you will need an instructor kit. Your TA can accompany you, but should not be sent in your place.
This workshop will be offered 3 times (choose one):
Monday March 6:      10:00am – 11:00am          Hershey Hall, Room 164
Monday March 13:    1:00pm – 2:00pm              Terasaki Life Sciences Building, 1100
Tuesday April 4:        12:30pm – 1:30pm             Terasaki Life Sciences Building, 1100
Meet Kristin Strong, Senior Technology Specialist at i>Clicker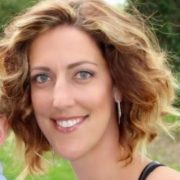 Need help with i<Clicker? If you have a question or have experienced a technical issue and need assistance troubleshooting, please reach out to Kristin Strong. Kristin works closely with instructors across UCLA to quickly address any issues. Working with a support team, she can jump onto a screen-share to resolve your issue, troubleshoot over the phone, or set up an on-campus meeting. Please do not hesitate to contact Kristin at  kristin.strong@macmillan.com.