WELCOME TO CIRTL@UCLA
THE CENTER FOR THE INTEGRATION OF RESEARCH, TEACHING AND LEARNING
A MESSAGE FROM THE CIRTL@UCLA DIRECTOR REGARDING THE SUSPENSION OF IN-PERSON CLASSES: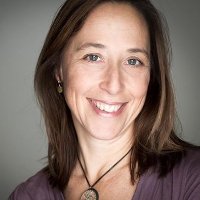 Dear CIRTL@UCLA community,
There is so much to be said. We are being confronted with so many different and unique challenges that we are being asked to respond to rapidly and without much experience to rely on. This is, indeed, uncharted territory! Yet, every day I am reminded at least once of the gratitude I have for being part of a caring community – and not just one, but many. A community of educators who care deeply for their student's learning as well as their well-being. Colleagues who are reaching out in ways that may not have happened in the past, to collaborate, share resources and come together.
One of the most reassuring and heartwarming responses, though, has been from the Graduate students and Postdocs who are looking to each other as well as their mentors to get help and support while also asking important questions about how to treat their students equitably and with kindness.
This situation is fluid and changing every day. Continue to access  
cirtl.net
 for updates about online CIRTL network programming, including sessions on remote teaching. This is where being a part of an online community is so great! Please also check the  
CIRTL@UCLA
  and  
CEILS
   websites for more information about UCLA-specific events and workshops as it becomes available.
Along with everything else, this mode of working can be quite isolating. You are not alone.
Take breaks and get some fresh air! Stay positive! Write down one thing you are grateful for every day! Reach out! Eat well and sleep well!
We want you to know that Katie and I and everyone at CEILS is here for you. Please let us know if there is anything we can do to support you.
Take care of yourself and your family and be safe,
Rachel
THE CIRTL@UCLA ONLINE TEACHING RESOURCES WEB PAGE: With the suspension of in-person classes comes a surge to move courses onto online platforms. Cross-campus efforts are being made to prepare resources, guides, and trainings to support our community through the suspension of in-person classes. Please see our new Resources for Online Teaching web page with information that will be updated daily as it becomes available.
.
What is the CIRTL Network?
The Center for the Integration of Research, Teaching, and Learning (CIRTL) is a nation-wide online network of 40+ universities that seek to enhance excellence in undergraduate education through development of a national faculty committed to implementing and advancing evidence-based teaching practices for diverse learners. The goal of CIRTL is to improve the learning of all students at every college and university, and thereby to increase the diversity in fields and the literacy of the nation.
The CIRTL@UCLA program supports the professional and career development of graduate students, postdoctoral scholars, and current faculty who are engaged in teaching now, or who are considering academic careers. The collaboration of CIRTL@UCLA and the national network inspires commitment to use effective teaching practices for diverse college students, and to provide current and future faculty the knowledge and tools to do so.  The project was funded by the National Science Foundation to support future faculty in the fields of science, technology, engineering, and mathematics (STEM), but has expanded to include graduate students and postdoctoral scholars from ALL disciplines. 

.
Benefits to engaging with CIRTL include: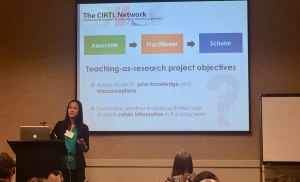 Be competitive for a broader array of academic jobs


Negotiate for higher salary

Become a more effective teacher

Implement inclusive teaching and actively engage in social justice

Communicate effectively to a broad audience
UCLA has CIRTL programs built on the CIRTL core ideas: Teaching-as-research, learning communities and learning-through-diversity. Our local learning community offers its own robust schedule of courses, programs, events, internships and resources. In addition, all UCLA graduate students and post docs automatically have access to the CIRTL online network and can participate with our CIRTL partners in a national cross-network learning community.
The professor as change agent

The deliberate and systematic use of research




methods to advance teaching and learning practices

Self-sustained improvement of undergraduate education
In learning communities, graduate students,




post-doc, and faculty share learning and discovery

Participants collaboratively construct knowledge




and achieve learning goals

Supports growth in teaching and learning
Learning-Through-Diversity
Excellence and diversity are necessarily intertwined

Students and faculty bring an array of experiences and skills

Learning of all students is enhanced if all engaged
UCLA Graduate Division's core competencies align with CIRTL@UCLA's core ideas making it the perfect sponsor for the CIRTL programming and training on campus.
Grad Division Core Competencies
CIRTL Learning Communities