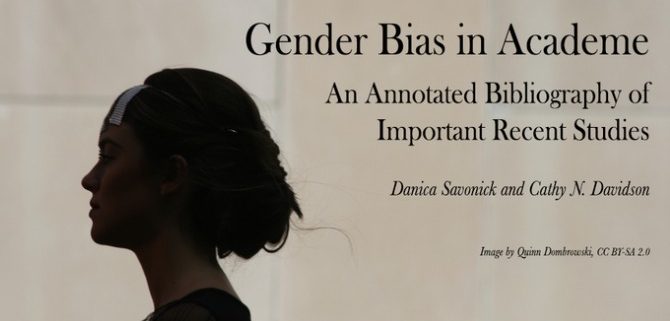 Gender Bias in Academe: An Annotated Bibliography
Academic research plays an important role in uncovering bias and helping to shape a more equal society. But academia also struggles to adequately confront persistent and entrenched gender bias in its own corridors. Here Danica Savonick and Cathy N. Davidson have aggregated and summarised over twenty research articles on gender bias in academe, a crucial resource for International Women's Day.
This piece is part of a wider series on Women in Academia and coincides with LSE Women: making history – a campaign in celebration of #LSEwomen past, present and future.