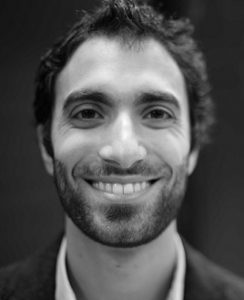 Over 50 years ago, the "My Last Lecture" award was established to honor a UCLA professor who inspired students. Every year, the Alumni Scholars Club asks students from all over campus to vote for their favorite professor, the one whose teaching has inspired them the most. These notable UCLA professors were given the chance to put all of their life lessons and advice for students into one "last lecture."
Hosted by the Alumni Scholars Club (ASC), this year's award ceremony and lecture took place on Tuesday, May 16 from 7-9pm in the De Neve Auditorium.
Congrats, Professor Samani, and thank you for your inspirational teaching!
To see past recipients of this award and watch their lectures, please see the UCLA Alumni website here.