Every month we will be updating our new digital library with new articles covering the hottest topics in education and graduate education including remote teaching, student support, anti-racist education, graduate student and postdoc support, and more.
Move Past Fear and Into Productivity
Are You Working? How to Move Past Fear and Into Productivity
Question: How do you write when you're scared of your dissertation? I can't even open a document for days. I think a portion of it is a fear of impending criticism from my committee — the result of both a longstanding aversion to criticism and a more recent set of criticisms I got in the prospectus phase of my project. Another portion is perhaps having a "scary adviser" who, in fact, has never been scary in our meetings and has been very encouraging. The scariness, I think, comes from this person's reputation in the field and my fear that I might turn in something that disappoints. And then probably the third element of the scariness — that I can identify — is that this is my very own, Very Big Project (if that makes sense).
Signed, Scared
Oh, it makes so very much sense. You have articulated the innermost thoughts of every graduate student: "What if everyone finds out I don't really know as much as they think I do? What if, at my dissertation defense, they pull a Billy Madison on me, and award zero points?"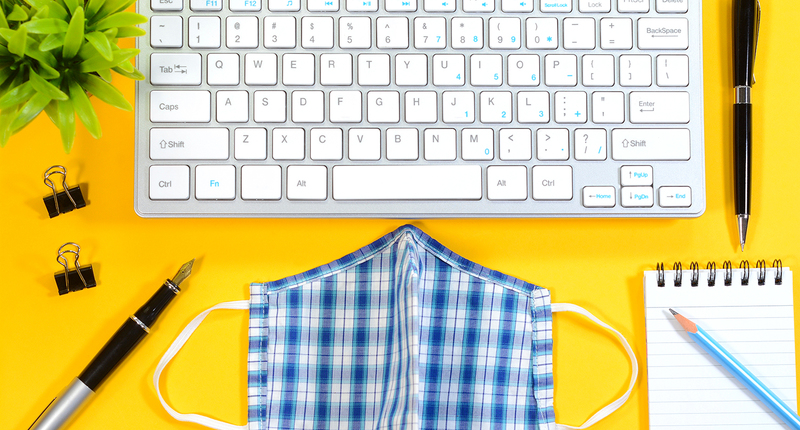 ,
Leading the Way in Learner-Led Design
Leading the Way in Learner-Led Design | UCLA Library
The UCLA Library and the Center for Education Innovation & Learning in the Sciences (CEILS) are partnering to help undergraduates excel in the STEM disciplines by focusing on "learner-led" design —teaching sessions and materials created for students, by students. This approach is proving successful in helping to reverse declining retention of students from underrepresented groups in STEM studies.
Several times each week, high-achieving STEM students who serve as CEILS learning assistants host office hours, study sessions, and class reviews in the UCLA Science and Engineering Library's STEM Collaborative Learning Center (STEM-CLC). (During the pandemic closure, they're working with students online.) Their work is augmented by that of students from the Library's WI+RE (Writing Instruction + Research Education) program, who design workshops, tutorials, and printable materials on topics like how to create a literature review, or using primary and secondary sources in research.
How Has the Pandemic Affected Graduate Students?
How Has the Pandemic Affected Graduate Students? This Study Has Answers
The pandemic has posed a unique set of challenges for graduate students, who find themselves navigating a new educational environment as both students and instructors. Now, a new study quantifies just what those challenges are.
Funded by the National Science Foundation, the study asked more than 4,000 graduate students at 11 institutions — including one historically Black college and two Hispanic-serving institutions — across the country about their experiences with the pandemic. That large sample size makes it one of the most comprehensive surveys of graduate-student experiences of Covid-19 to date. The team of eight researchers at four institutions (none of which was in the survey) provided a preliminary report of their findings to The Chronicle. (They said they planned to expand the report and submit it for peer review.) Here's what they found.
Doctoral Training Should Include an Internship
Doctoral Training Should Include an Internship
Covid-19 has laid bare an unavoidable truth for doctoral programs: The academic-job market — dismal in many fields before the virus — will not be improving anytime soon. That fact has many implications for individual departments and for academe as a whole. But for graduate students, it means many of them will need to widen their career horizons.
One of the best ways to do that is through an internship. Common for undergraduates, internships have never been a routine part of doctoral study. But they should be — both to give our Ph.D.s more career options and to help departments build connections with the world around us. The graduate version of internships, however, shouldn't merely copy the undergraduate template. Internships for doctoral students need to harness their advanced training and point toward career outcomes related to their already-developed skills and interests.
Campus administrators know that internship programs are detail-intensive operations. If you want to start one for your doctoral students — and I hope you do because they need it — I have a model in mind to help you move smoothly from intention to reality. It's the "Humanities for the Public Good" internship program at the University of Iowa.
The Future of the Academic Work Force
The Future of the Academic Work Force
It's been a rough summer for the nearly four million people who work at colleges. The coronavirus pandemic has pummeled budgets, leading to hiring freezes, furloughs, layoffs, and uncertainty about what's next. How bad is it? The U.S. Bureau of Labor Statistics estimates that the sector has shed tens of thousands of jobs since February.
Among other consequences, the turmoil has heightened distrust between administrators and faculty and staff members, a fraught relationship even in the best of times. In the view of some faculty members, anti-intellectual administrative bean counters are using the pandemic as an excuse to enact changes the faculty has long resisted. Some administrators, on the other hand, feel that they are in survival mode, scrambling to keep their institutions afloat in unprecedented circumstances. In their view, the faculty has revealed itself once again as clueless when it comes to the economic realities of running an institution of higher learning.
Counter the Isolation of Academic Life
How to Counter the Isolation of Academic Life
Faculty life can be lonely. The traditional academic model requires you to demonstrate autonomy in scholarship and teaching. Both the tenure process and the metrics for tracking faculty progress (e.g., Google Scholar, Scopus) emphasize individual success. Loneliness is especially problematic if you work at a small institution, in an uncongenial department, and/or in a discipline full of introverts. If you have ever shown up at the office and seen every door in your hallway shut, you will know what we're talking about.
But don't be fooled. Especially in today's scholarship culture, which increasingly values interdisciplinary work and socially embedded research, few people make it in academe purely on their own.
Remote and Inclusive Teaching in the News
Becoming a Competitive Job Applicant
For most faculty members, the hardest thing about entrepreneurship is the marketing — figuring out how to "monetize" your academic skills and services. It's a tedious and time-consuming process that depends largely on trial and error. It also involves a fair amount of self-promotion, something that is anathema in faculty culture. Words like marketing and monetize tend to make academics very uncomfortable. And yet, without marketing, you're just a person sitting around waiting for the phone to ring.
.
Like the commencement speech, the cover letter for an academic job is a straitened genre. Most of us don't have to worry about writing commencement speeches (it's a happy problem if you ever do), but thousands of graduate students and recent Ph.D.s write cover letters every year.
.
Your CV — as its full name, "curriculum vitae," suggests — is the record of your academic life. But it's also a passport through that life, and one you'll have to show to gatekeepers over and over. If you want to get past those gates, your CV had better do its job.
,
Question: I'm a science Ph.D. looking to make a transition out of bench research once I finish my postdoc. I've talked with a career counselor in my institution's postdoc office, and, on his advice, done a few informational interviews. But I can't figure out what comes next. How do I create a network? How will that help me find a job? Why does networking feel so artificial and awkward to me sometimes?
How to Advocate for Yourself as an Early-Career Scholar
How to Advocate for Yourself as an Early-Career Scholar
Some Ph.D.s are public intellectuals who regularly appear on the national news, or who manage to publish books about current events just three weeks after they occur. But most of us are just run-of-the-mill people who were fortunate enough to realize our dreams of earning a Ph.D. And to be honest, very few of us had any idea of what being an academic would really entail. When we begin our professional journeys — on the tenure track or not — we are often shocked by the amount, pacing, and variety of work required of us. And, while we did sign up for a demanding career, we still must learn when to say no and how best to advocate for ourselves.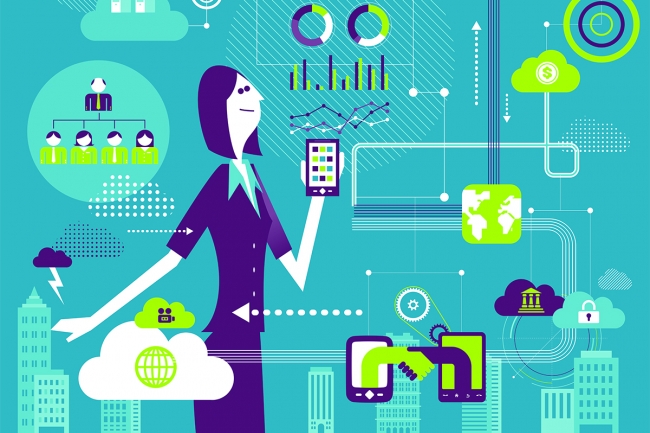 Diversity Does Not Equal Inclusion
Diversity Does Not Equal Inclusion: Promoting Integration in Higher Education
Author Marta Tienda writes "I argue that enrollment of a diverse student body is but a pragmatic first step toward the broader social goal of inclusion and ask whether motives for campus diversification are aligned with pedagogic goals. I address this question by focusing on inclusion, namely, organizational strategies and practices that promote meaningful social and academic interactions among students who differ in their experiences, views, and traits. After illustrating the contours and pace of diversification, I discuss challenges to achieving meaningful integration as campuses become more racially diverse by focusing on ethnic programming and evidence about students' social interaction patterns. Integration is not an automatic by-product of campus diversity; therefore, to harness the benefits of diverse student bodies, institutional leaders must pursue deliberate strategies that promote inclusion."
You Can Build Community on Zoom
Turns Out You Can Build Community in a Zoom Classroom
Covid-19 made this spring — well, you know the words: unprecedented, uncertain, weird, insane, scary. But it posed even more challenges for professors who teach in 10-week quarters. After all, those of you on the semester system had already met and connected with your students when campuses began shutting down over spring break. At least you could use the remaining weeks of the semester to build on what you had started in person. Those of us on the quarter system didn't have anything to build on. We came back from spring break to entirely new courses in virtual classrooms filled with new students, many of whom we'd never met. We had to create community from scratch.
A Survival Guide for Black, Indigenous, and Other Women of Color in Academe
A Survival Guide for Black, Indigenous, and Other Women of Color in Academe
Author Aisha S. Ahmad writes "This week, I was awarded tenure at my university. Brown. Muslim. Woman. Tenured. As I enter this new stage of my career, I can think only of you: the BIPOC woman starting her journey in higher education. The next generation. There are many things I wish I had known when I was new to academic life. I wish to disclose these secrets to you, to help protect your gifted mind from the injuries and injustices that keep Black, Indigenous, and other women of color out of academe."
The Invisible Minority in STEM
The Invisible Minority in STEM
Author Emery D. Haley writes: "Graduate school is never easy, but as I neared the end of my first year, my Ph.D. training was about to get much harder. It wasn't that the classes or research were any different. I had simply come to recognize the truth about myself: I was nonbinary, a gender identity sometimes falling under the transgender umbrella. Excited to finally express my true self, I came out to my colleagues and began to pursue my transition. Here I will share some lessons from my own experience as a transgender STEM Ph.D. student in an effort to show other transgender and gender-nonconforming students that they are not alone, as well as to demonstrate ways in which school administrators, faculty and mentors can be better allies and promote the success of transgender students."
Online Courses Are Harming the Students Who Need the Most Help
Online Courses Are Harming the Students Who Need the Most Help
A single teacher can reach thousands of students in an online course, opening up a world of knowledge to anyone with an internet connection. This limitless reach also offers substantial benefits for school districts that need to save money, by reducing the number of teachers. But in high schools and colleges, there is mounting evidence that the growth of online education is hurting a critical group: the less proficient students who are precisely those most in need of skilled classroom teachers.
Additional Articles from the Health and Wellness Edition
In case you missed it, we compiled all of the articles we suggested in our special edition last week: