Every month we will be updating our new digital library with new articles covering the hottest topics in education and graduate education including remote teaching, student support, anti-racist education, graduate student and postdoc support, and more.
How to Advocate for Yourself as an Early-Career Scholar
How to Advocate for Yourself as an Early-Career Scholar
Some Ph.D.s are public intellectuals who regularly appear on the national news, or who manage to publish books about current events just three weeks after they occur. But most of us are just run-of-the-mill people who were fortunate enough to realize our dreams of earning a Ph.D. And to be honest, very few of us had any idea of what being an academic would really entail. When we begin our professional journeys — on the tenure track or not — we are often shocked by the amount, pacing, and variety of work required of us. And, while we did sign up for a demanding career, we still must learn when to say no and how best to advocate for ourselves.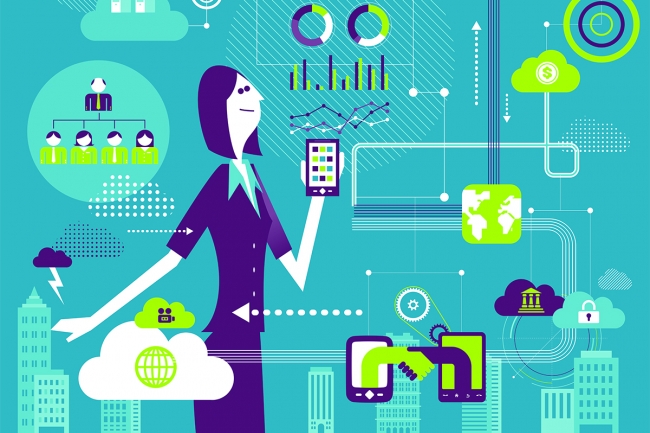 Diversity Does Not Equal Inclusion
Diversity Does Not Equal Inclusion: Promoting Integration in Higher Education
Author Marta Tienda writes "I argue that enrollment of a diverse student body is but a pragmatic first step toward the broader social goal of inclusion and ask whether motives for campus diversification are aligned with pedagogic goals. I address this question by focusing on inclusion, namely, organizational strategies and practices that promote meaningful social and academic interactions among students who differ in their experiences, views, and traits. After illustrating the contours and pace of diversification, I discuss challenges to achieving meaningful integration as campuses become more racially diverse by focusing on ethnic programming and evidence about students' social interaction patterns. Integration is not an automatic by-product of campus diversity; therefore, to harness the benefits of diverse student bodies, institutional leaders must pursue deliberate strategies that promote inclusion."
You Can Build Community on Zoom
Turns Out You Can Build Community in a Zoom Classroom
Covid-19 made this spring — well, you know the words: unprecedented, uncertain, weird, insane, scary. But it posed even more challenges for professors who teach in 10-week quarters. After all, those of you on the semester system had already met and connected with your students when campuses began shutting down over spring break. At least you could use the remaining weeks of the semester to build on what you had started in person. Those of us on the quarter system didn't have anything to build on. We came back from spring break to entirely new courses in virtual classrooms filled with new students, many of whom we'd never met. We had to create community from scratch.
A Survival Guide for Black, Indigenous, and Other Women of Color in Academe
A Survival Guide for Black, Indigenous, and Other Women of Color in Academe
Author Aisha S. Ahmad writes "This week, I was awarded tenure at my university. Brown. Muslim. Woman. Tenured. As I enter this new stage of my career, I can think only of you: the BIPOC woman starting her journey in higher education. The next generation. There are many things I wish I had known when I was new to academic life. I wish to disclose these secrets to you, to help protect your gifted mind from the injuries and injustices that keep Black, Indigenous, and other women of color out of academe."
The Invisible Minority in STEM
The Invisible Minority in STEM
Author Emery D. Haley writes: "Graduate school is never easy, but as I neared the end of my first year, my Ph.D. training was about to get much harder. It wasn't that the classes or research were any different. I had simply come to recognize the truth about myself: I was nonbinary, a gender identity sometimes falling under the transgender umbrella. Excited to finally express my true self, I came out to my colleagues and began to pursue my transition. Here I will share some lessons from my own experience as a transgender STEM Ph.D. student in an effort to show other transgender and gender-nonconforming students that they are not alone, as well as to demonstrate ways in which school administrators, faculty and mentors can be better allies and promote the success of transgender students."
Online Courses Are Harming the Students Who Need the Most Help
Online Courses Are Harming the Students Who Need the Most Help
A single teacher can reach thousands of students in an online course, opening up a world of knowledge to anyone with an internet connection. This limitless reach also offers substantial benefits for school districts that need to save money, by reducing the number of teachers. But in high schools and colleges, there is mounting evidence that the growth of online education is hurting a critical group: the less proficient students who are precisely those most in need of skilled classroom teachers.
Additional Articles from the Health and Wellness Edition
In case you missed it, we compiled all of the articles we suggested in our special edition last week: